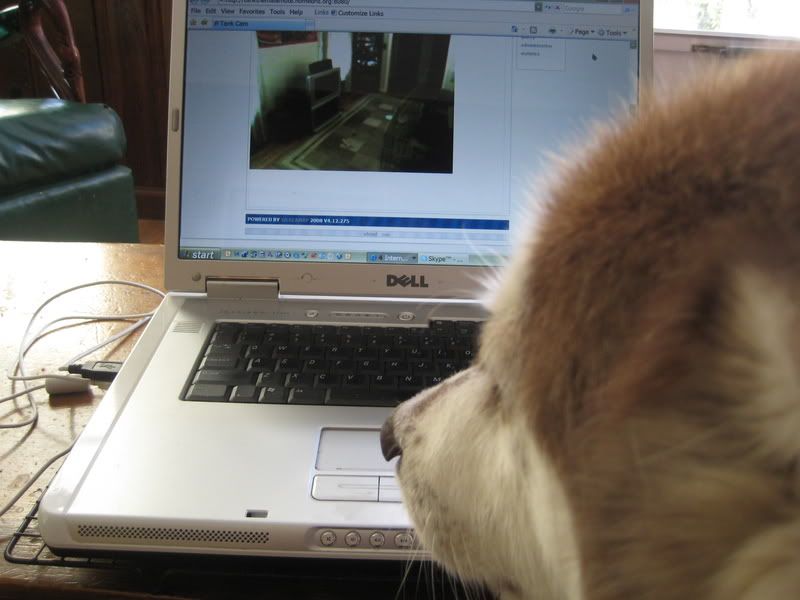 I spent the day watching my Malpal Tank the malamute via his Tank cam.
http://tankthemalamute.homedns.org:8080/
His Hu_Daddy, Ryland, set up the cam so all of Tank's friends could log in and check on him. Tank suffers from something called "seperation anxiety" and he chews. Although it's better now, Tank will sometimes destroy his HuDaddy's stuff. If you look at the picture, you will notice a pen around his Hu-Daddy easy chair. That's so Tank won't eat the new ones he just replaced. Woo!
My sister Kiley, also has the "seperation anxiety". She used to chew up the house and the crate before I came along. HuMom thinks it's because she was also a rescue dog and is afraid this family will give her away too. But I am also a rescue dog and don't have these issues. Must be a Malamute thing.